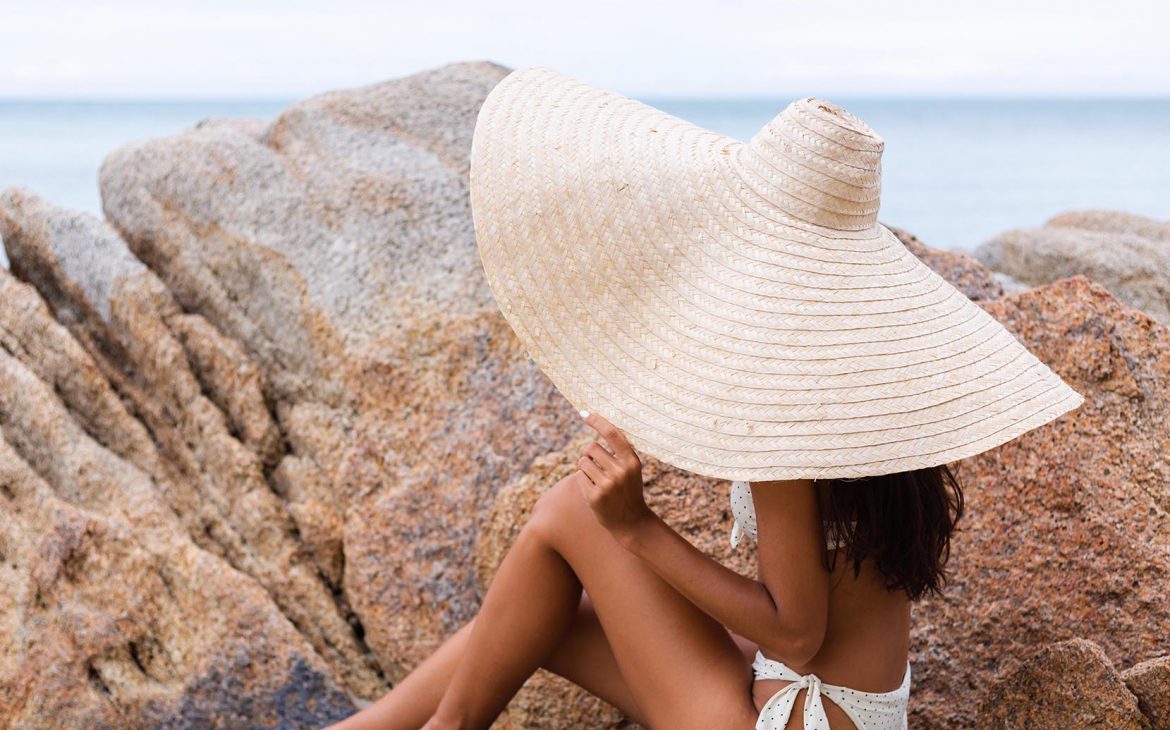 — at the beach —
Reading a magazine I bought yeeeeaars ago. Don't ask me how many as I do not recall, and the thing itself doesn't say — anywhere. The only reason why I have read more than two pages, back to front, ehem (just something I sometimes prefer), is because (besides it not being well written*) I am at the beach and cannot 1) do something else 2) get something else to read. Although I do have a book — which I purchased who knows when too.
* Most of the sentences do not make sense and | or are not well thought out. It happens, I know, I do it sometimes, but it is a published magazine with an editor. Maybe. Let me check. Yes. But
it's all . . . air 🌬 
Plan to go through (not read) every page and then TOSS. I'm in a tossing mood. =) Oh, lifeguard whistling! Now standing up. But I'll mosey on down to the previous 😁 page + move on. Writing on an almost empty page in the middle of the magazine and waiting for my three stranger neighbors to return to their blanket
so i can go in the water
and concession stand, if there is one. The lot to my beach was closed (@ full capacity), so I went to the next one + do not know what it has or doesn't. Barely saw a patch to spread my blanket and set my chair, but I did and have been in it since. It is quite crowded here too. And on a Tuesday at barely noon!
a man just called a little girl "Friday"
Beaching used to be my escape a long time ago. Long-long ago and for a long time too. I became accustomed to sitting near lifeguards so they would know my son when he was little. We had so much fun here, well, down the beach.
i may walk there
Stayed until 6:15 pm, and that because I figured my husband must be counting sheep wondering when I'll be home. I started the book and went into a different world and decided to stay until whenever. I 💙 the beach. It is not like traveling: it is traveling. Good reading too.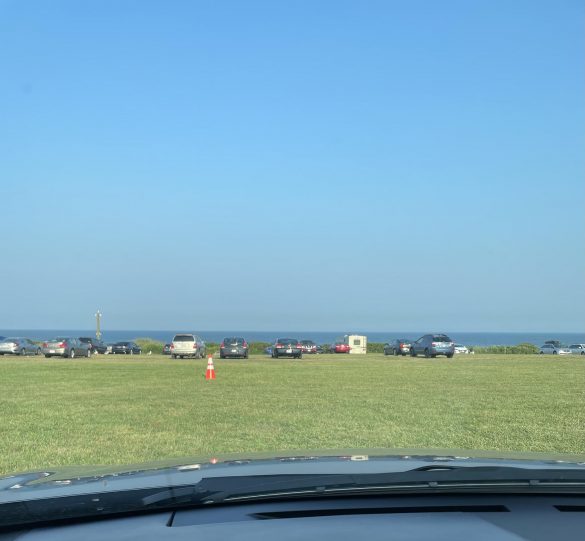 last look before heading home
🥲