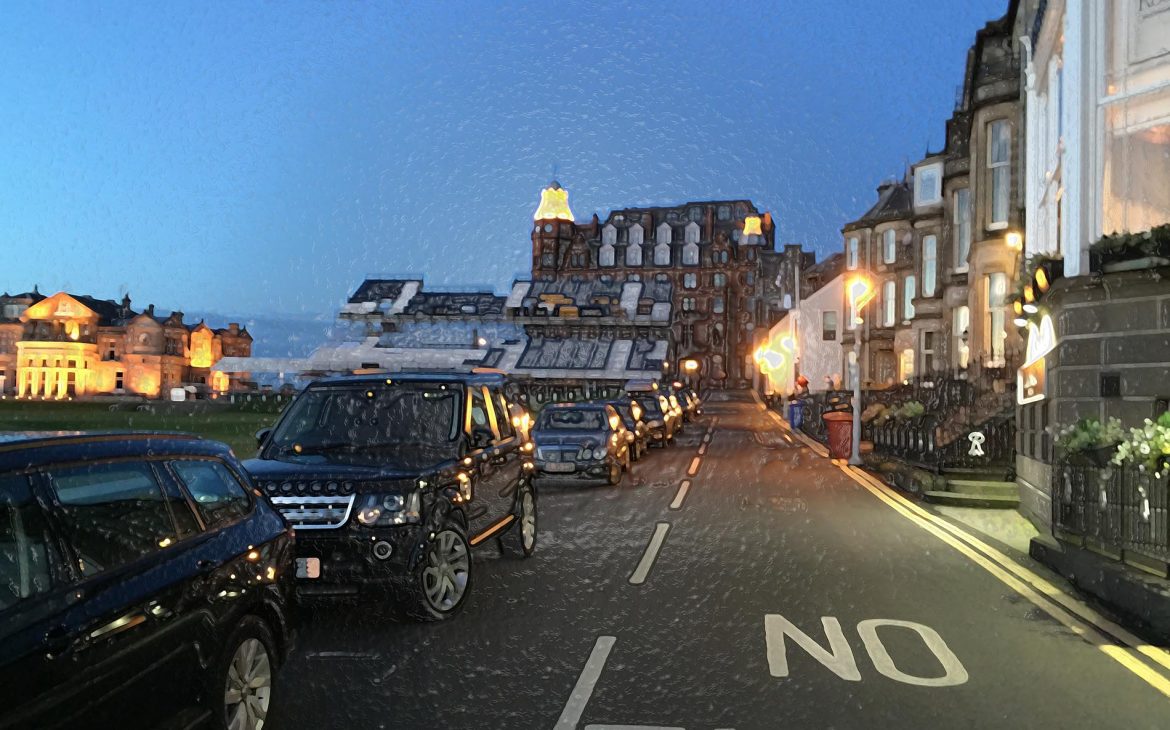 there is something about this place
And about St. Andrews in particular. I know vacations are rose-colored, but I have been there twice and would go again, not to go on tourist outings but find out if it is for me. I could live, or a least spend summer and fall, there. I want to do it. Once.
i like a lot of things Scottish
From haggis — yes, like with most food: GOOD haggis, scotch (research😉 I began while writing Mine To Give, which opened up a new world to me 😬), sticky toffee pudding I discovered on my 2nd trip to the land — which I make + ❤️, to links golf, music, and last but not least: Harris Tweed®.
The fairy woke up today as I drove and listened to Scottish music. I. LOVE. IT. Somewhere in my makeup must be a Scottish gene, tiny as it may be. I just know it.
on haggis
My 1st bite was at a delectable place in St. Andrews ❣️ (restaurant seems so ordinary) called Dolls House. It was where I had my 1st sticky toffee pudding too. I ate haggis three other times — only the last one, in an Edinburgh pub, was ☹️. The food, otherwise, was outstanding. Beside Doll's House in St. Andrews, Wedgwood (not a spelling error) in Edinburgh stands above all others. I could travel there just for the meals. Oh, and Balgove Larder. Sigh.
on scotch
My son chatted with Scots at a bar in Rhode Island and said that with their kilts on, they were the "manliest" men in the place, then asked me if I knew how they speak. Uh, that would be no. So I learned that there are Highland Games in the Northeast, as well as whisky tastings, and started attending both. I am not a drinker (regard­less of what ANYONE says 😉) and definitely drank less back then. I mean, I can drink, I just don't overall. The 2005 trip to Scotland was to attend The Open, so it was golf 100%. So I widened my horizons + immersed myself in Scots (figuratively speaking) once I began the novel. Research 🤓. By 2015 I had a favorite whisky (prefer single malts), + even ordered a bottle of Shackleton's scotch whisky — a fun story for another day.
on sticky toffee pudding
I was fortunate to pick the one recipe online that, to me, makes the precise dessert I had there in 2015. I ordered it wherever we went. Had it on our first and last dinners (Doll's House & Wedgwood), and it embedded itself into my bloodstream. I don't make it as much as I used to, but when I do, I can just about cry with happiness, like when I make and eat (my husband would say devour) pineapple upside-down cake. Och!
on links golf
In 2005, I played a parkland course (not a links course), which was disappointing. I played by pure chance, as a volunteer at The Open offered us a round of golf at his golf course.
In 2015, I played four courses, booked them months before we went: St. Andrews Castle Course, Carnoustie, Royal Dornoch, and Castle Stuart. I had no idea where the holes were, in what direction to go — it was heather, sky, and ocean. Just incredible. Golf like I had never experienced, and I like it. Yes, I like flowers and oaks and palm trees, but if I had to choose one, it would be links golf. Castle Stuart was my favorite course, photos below (from exactly five years ago today!). That day embodied the entire ten days in Scotland. Magnificent.
There are more photographs of me golfing but, oof, they don't look right.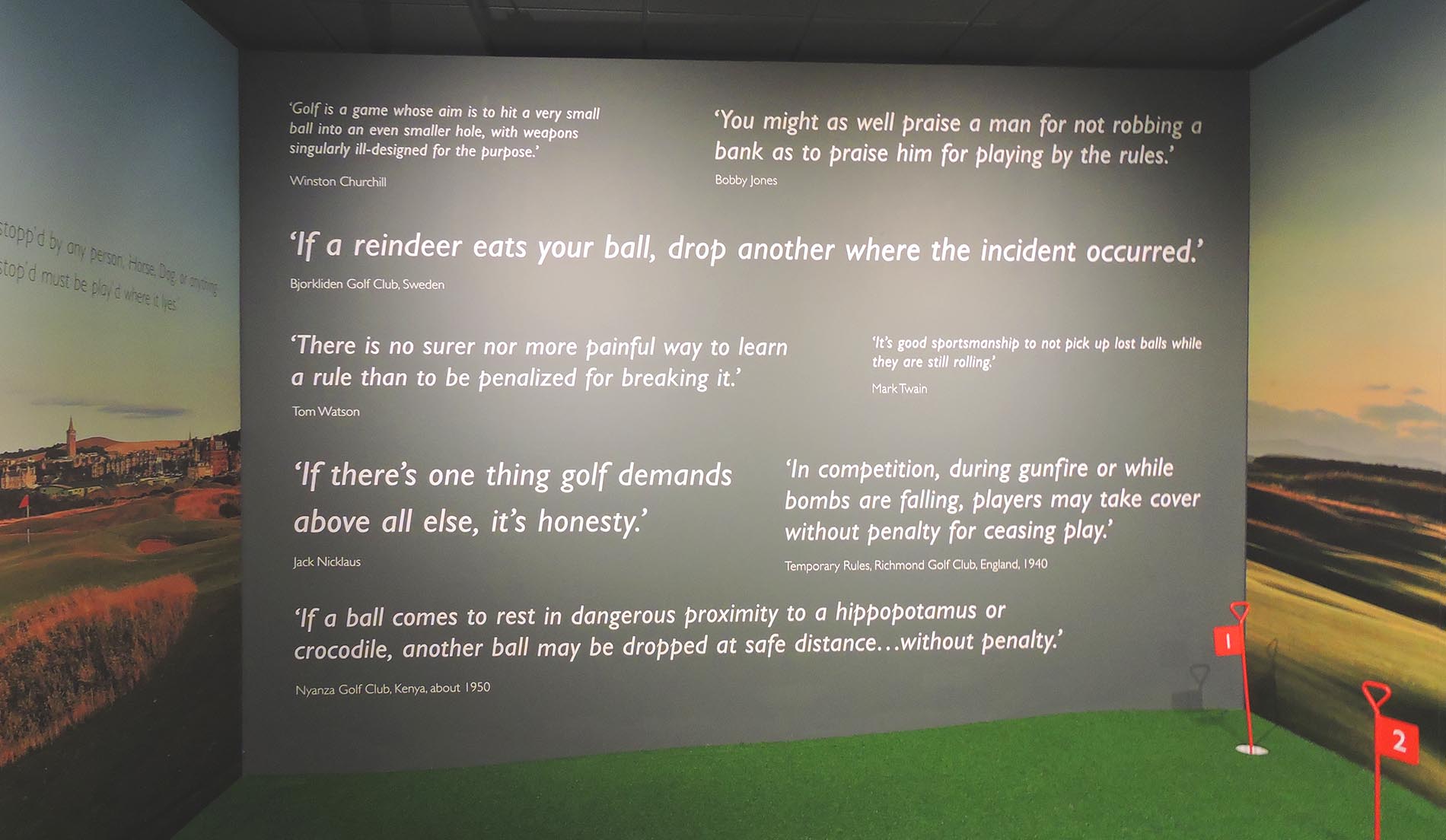 on music
After my 1st trip to the New Hampshire Highland games, I became enamored with some of its music (and with men who swipe their kilts before sitting 🙃). Have Playlists of Scottish tunes.
I am a fabric designer @ heart. I love fabric, yarns, looms, the whole thing. Loved pulling fabrics apart to recreate or create something new. Cried in a textile museum in India as I looked at a piece on display, wondering how it could have been done so long ago, knowing what it would take to produce it.
I have been to Scotland twice yet not to the Outer Hebrides! Shall be the first stop on the next voyage. I learned about Harris Tweed when a friend mailed me (back when magazine clippings arrived by mail) a few pages out of a magazine with an article about The Orb. Never, back then, did I imagine I would go to Scotland. Now I wonder how I went twice but didn't visit the islands. Yes, I have bought Harris Tweed articles while there, a lot of them, but going to the source would beat buying anything Harris Tweed — well, maybe.
---
Discovered, in a blink, how to transcribe the writing in my smart notepad. My hearts and =) and =( got transcribed as emojis. Yes, what I write on paper becomes electronic! Will ease up on the emojis.