I had no idea yesterday was the first day of autumn! How could that be possible? Not that it is autumn, but that I was unaware. It has always been a source of sadness for me, so I am glad it isn't this year. Will see about winter …
soup time is coming soon,
so i decided to get with it but wanted to make a different soup, and pulled out Jacques Pépin's ESSENTIAL PEPIN cookbook. Scanned all the soups, read some aloud to my husband, and chose cauliflower (which I erroneously call broccoli a lot) soup. It seemed simple, so off I went.
subbed vegetable broth for chicken stock
added a wee bit of garlic and shallots to complement the onions
added extra curry and butter
omitted the cream (which he said one could do)
instead of a food processor
I whizzed the soup with an immersion blender — my husband's idea. 🤓 He said he thought: 'She's cooking, so I will have to do dishes but don't feel like cleaning that thing.' It made so much sense and made the soup-making quicker and cleaner.
and will definitely become part of the soup rotation. =) We had it with fried green tomatoes and a small garden greens salad on the side to balance the rich flavors of the soup and tomatoes, for flavorful they were!
We finished taking down all our tomato plants today and have baskets of them — red and green and in-between, so I pan-fried some (love them as leftovers too). Green tomatoes covered with a mixture of flour, cornmeal, breadcrumbs, garlic powder, salt + pepper I cannot pass up.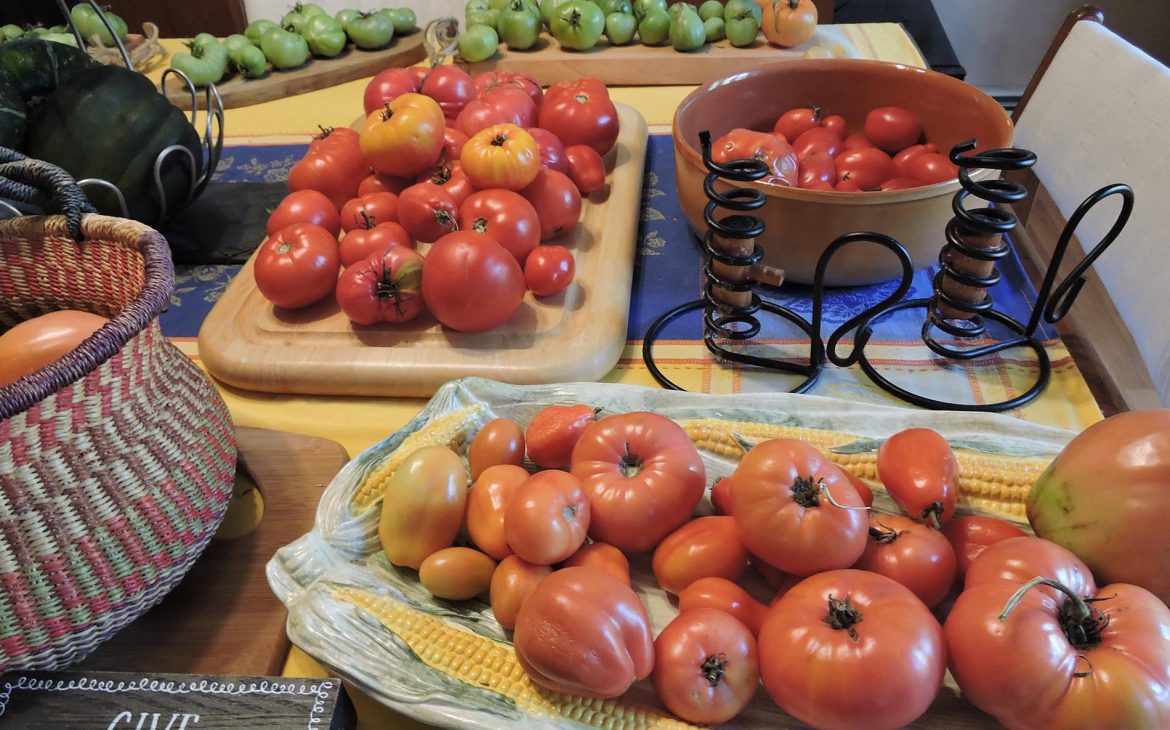 i first mentioned the garden
in February, yet throughout the gardening season here in the northeast I have not written about it. I took photographs, penned a few scribblings, but did not post. A tad bizarre. And now the vegetable gardens are almost gone, not quite — a few hardy plants and salad greens are still thriving. I plan to post about the garden before I post about the "greenhouse."
i think i have poison something. ugh! have blotches of calamine and cortisone cream on most extremities.