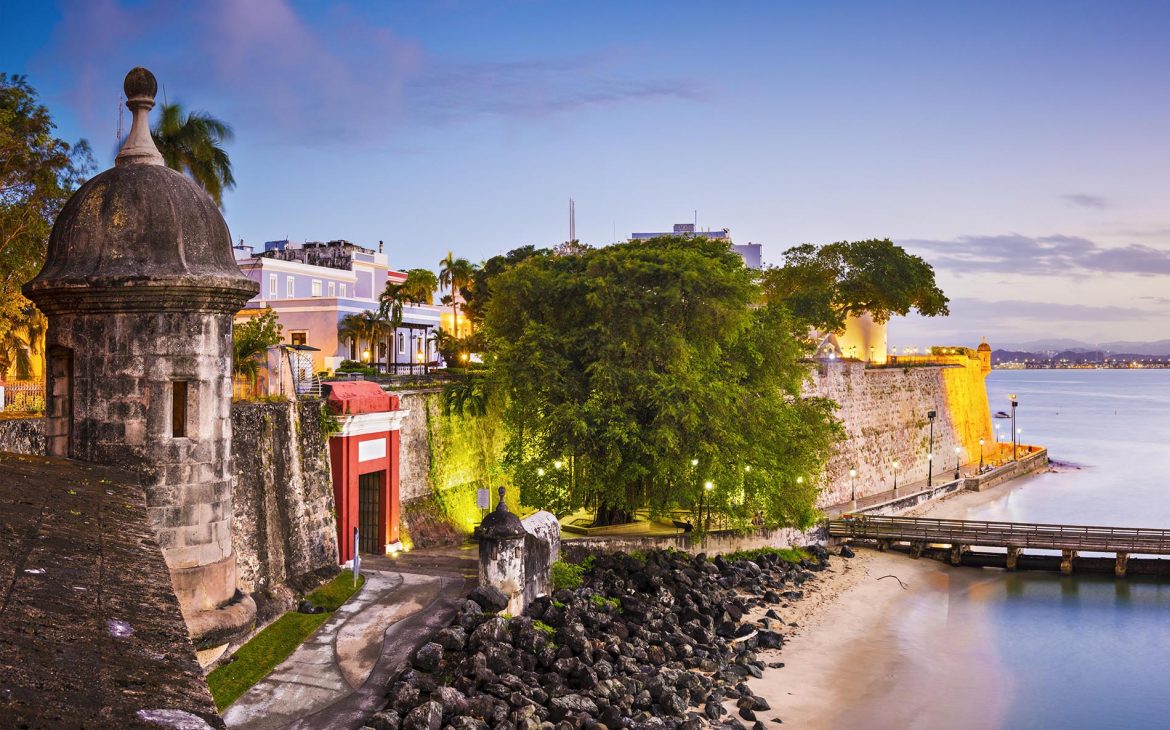 i love the doors of San Juan
Las puertas de San Juan me encantan (literally: enchant me, we use enchant as in like so much). Started writing in Spanish, my hands got on the keyboard and se fueron (took off).
this particular door,
named Puerta de San Juan, is in a gorgeous spot. And it just is. It calls me, beckons whenever I am near, and even when I'm not. I purchased the painting below in a great little art shop in Old San Juan. This old gateway is the only one left of five, built in 1635, and was the main entry point into the city. Today it is a historic landmark and one of the most precious places for me to visit.
hope the gallery is still there — have not been home since 2015
from inside the city, the view to the ocean is majestic and as thrilling as looking into the winding streets, palm trees, and cobblestones from the outside. it's magical.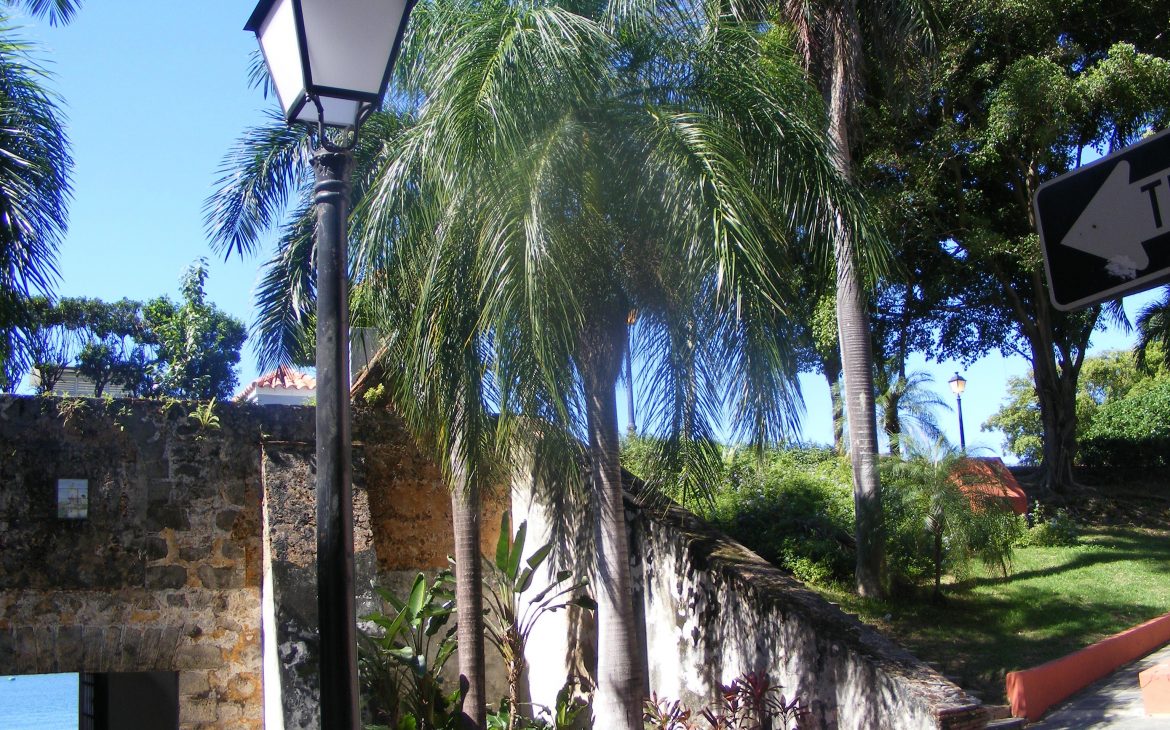 the doors and buildings, signs and murals, are just a fraction of what makes my head swirl when i walk its streets. not to mention the food — i could eat my way through the island! sometimes do.*
Alluring revolves in my mind.

There is a tale about this mural in my Scrapbook.
… whhhaaaat???
* I did say sometimes I eat my way through the island, no? =) Pre and post photos of me and my sister Joemille enjoying lunch. The memories are good, the reason for being there … not so much.