Today was delightful because …

Q&A book — July 09
a paper rectangle sticks up on a little stand on my desk
w/ my answer to the question
+ this added in red ink:
'delightful' appeared 3 times in my readings today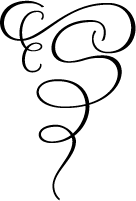 respond to the call
Risk

Anaïs Nin
and the day came when the risk it took to remain tight in a bud
was more painful than the risk it took to blossom

Anonymous
how much are you willing to receive from god?
The Closer

Mariano Rivera
I stop. I turn around and look up at the fifty thousand people surrounding me.
I know what I just heard, and know that I am the only one who heard it.