Blow out sprinkler system before a cold spell surprises us — to avoid replacing heads and hoses in spring. Been there, done that. We have already done so much compared to previous years! By mid-September, the vegetable beds were trimmed and neat-ish.
bees are hanging around + busy
We still have flowers, eggplant, green peppers, many herbs (though no cilantro — a first!), beets, and tons of habañero peppers that, according to my spice-loving husband, are f-ing hot. Hope he doesn't touch his eyes or lips or ears while handling them. Oh yea, he's done that before, more than once. Milk always works to alleviate the pain. Yes. Needless to say, I enjoyed pouring the milk 😬.
wouldn't you?
The hill before the house is in shambles. We had a crew dig up thirty-year-old overgrown junipers that melded one into another. It is bare except for a couple of rhododendrons and azaleas, plus some scattered tall grasses and lavender that we planted in the past couple of years. Oh, plus a small hydrangea — small for now.
everything looked just fine
when the low green mess was there, but now it all seems out of place. We have mammoth hydrangeas to move and hostas and bla-bla-bla-bla-bla from other places in the yard, flowers and plants that are in the wrong spot to flourish as they should. To sum it up: a lot to do before the onset of 🤭 I-can't-❄️-even-say-it.
i plan to not bring much from the garden in the house
this year either, since most plants and flowers die at some point. Will only keep the few that don't. Maybe I will convince my husband (and myself) to cover the side bed, which we first covered two years ago as a test and gets the most daylight, to have something growing through the winter.
it's been so balmy
that I fear the cold will come rushing at us without warning. Although, it would be nice to have nothing to worry | think | deal with through the winter. Hmmm. Right now, I like that thought. =)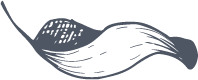 Maybe we can plant rye seeds. It was nice to look at in the dead of winter. Oh, it is the perfect time for bulbs and garlic, too! Must remember to buy some. We didn't plant any 🧄 last year, so we have none from a harvest.
🍂 outside it is snowing leaves 🍂
chao, going to get apples and gourds from farm