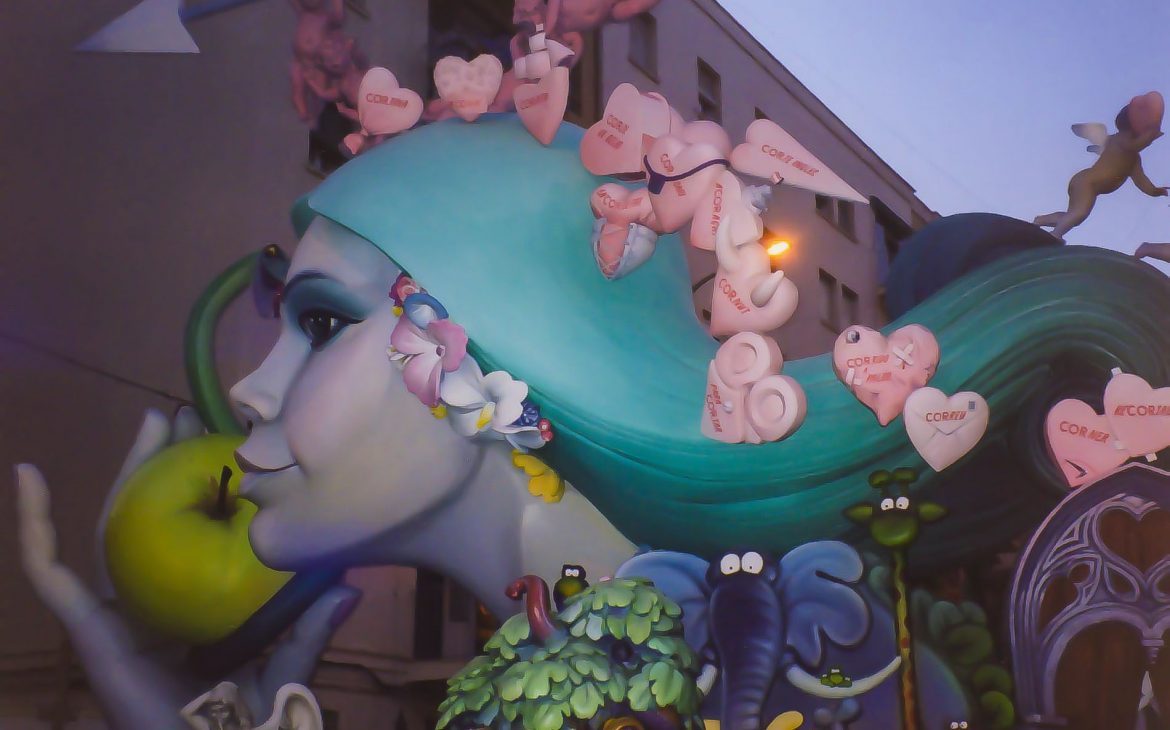 I am at a loss trying to write about this Eve
She was so large and beautiful in the nighttime sky of a neighborhood in Valencia, Spain, amid throngs of people, music and food, and something so special it evades me when I want to describe it, but I feel it still. She encompasses my memories of Spain, along with the sleepy town of Bocairent and the city of Barcelona. In Like A Blue Thread too.
The images are old, taken with a disposable camera (ugh, I know, but at least I was able to photograph a magical evening). Regardless: she continues to instill a sense of wonder and whim, and something sad. Why I wrote about Sara seeing her in Spain at a gray time in her life, not dark but gray, with a hint of horizon around the edges.
Like A Blue Thread
Barely Drifting
"The celebration lasts one week and ends on St. Joseph's Day. He is the patron of carpenters." The cabdriver-turned-guide explains. "In medieval times, the change of seasons was celebrated with bonfires fed with wood scraps."
The day transitions to dusk. Buildings sink into a mellowing light. The streets are filled with young and old, and tourists taking pictures. Sara wears white, red, and black striped pants, a white shirt, and a sweater tied around the waist. On her wrist, she has three rubber bands the colors of the pants' stripes. She found the bag Turner bought in India in one of the pockets of her briefcase. After looking at it for days in the trash, she took it out. He had happened. She will wind rubber bands around her wrist if she feels like it.
"¡Mírela!" Look at her.
Sara follows his gaze to the flowing hair of aquamarine papier-mâché floating high above the crowd. On the front of the bust is an apple. Cherubs hang in the air. A snake snakes around the fruit. Children run about and laugh at the adult words inscribed on pink hearts over her head. Whimsical Eve.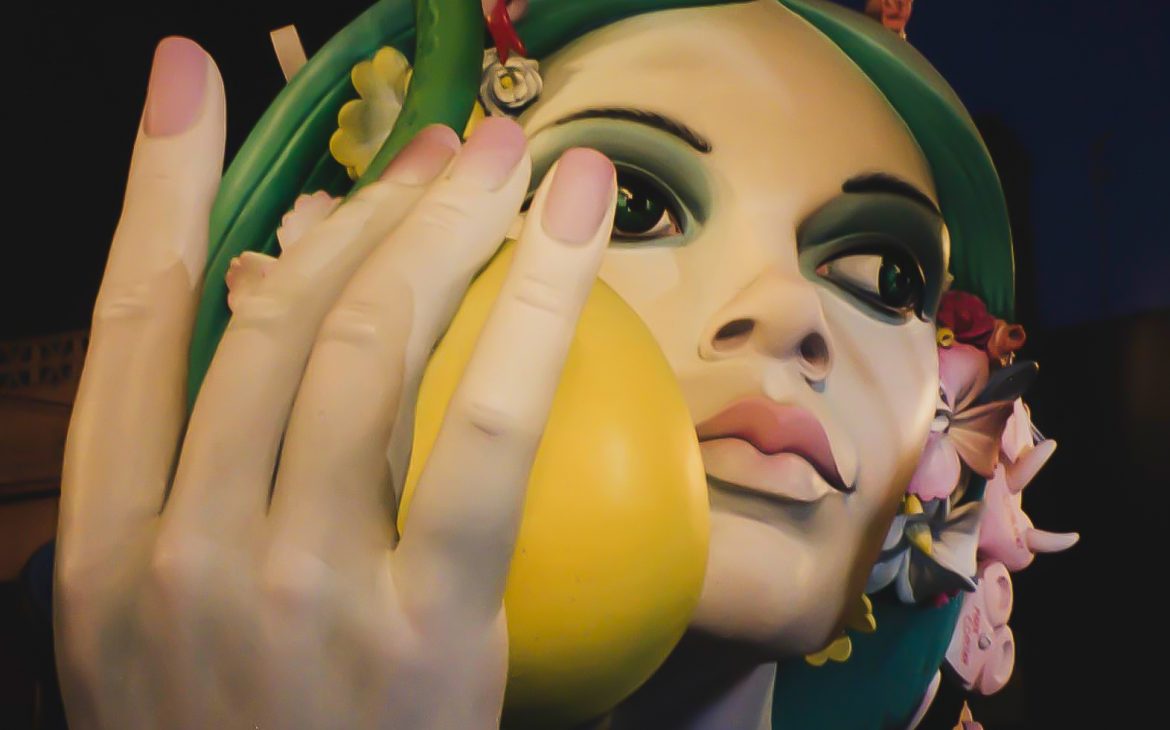 I HAD to write about her.
She happened to me.