Dec. 07, 2016
WHAT DROVE HER

TO SAY THAT TO ME?

Leaving TARGET —
"I just wanna say: you are very pretty!"
Her smile …
looked jolly.
And I am so not!
SHE lifted me up
a little by telling me I am pretty,
a lot by speaking to me — speaking out.
I AM SO TOUCHED.
FEEL SO HUMBLE!
Prayed that she + the other woman|girl
(& perhaps a child in
back seat?) be blessed beyond
anything they could ever expect.
---
Before going had a spat with JAN when
I meant (?) (hoped) we
could work tog w| Liam on my
website and book cover. =(
Writing this, I am astonished by the date. Because five days later, I did something out of character. Something I had to do.
That was way long overdue.
My life has not been the same since.
JAN are my sons' initials, I use them a lot, and Liam is a good friend of his. But the stranger … who knows? Hope she is blessed.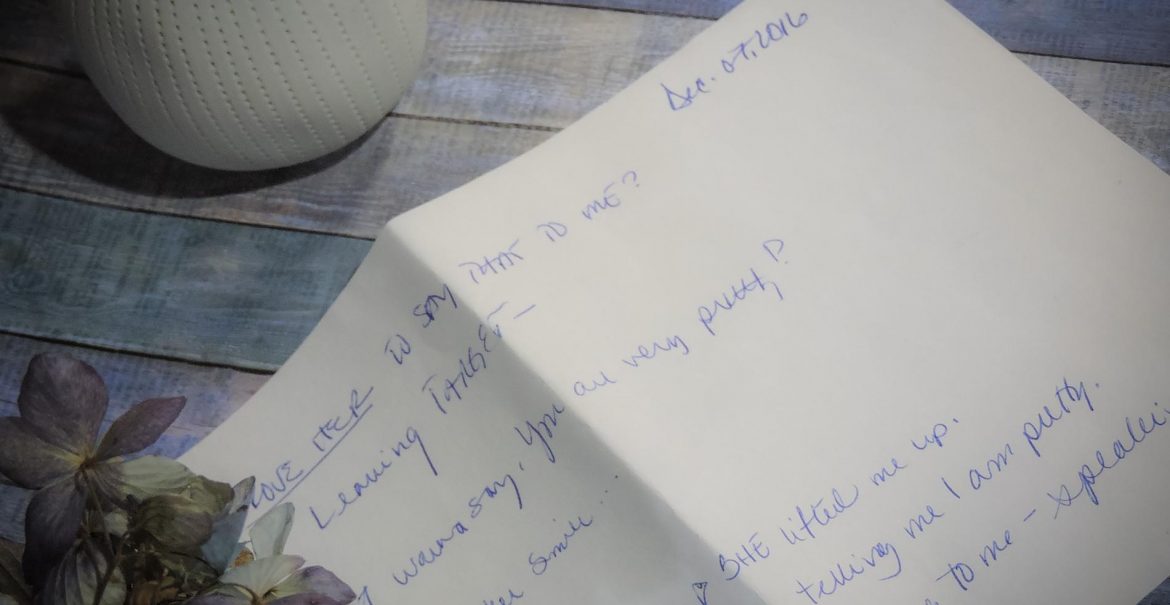 How we view & treat others is a window to our souls.
---